GIANT and MARTIN'S raise more than $800,000 to support CMN Hospitals!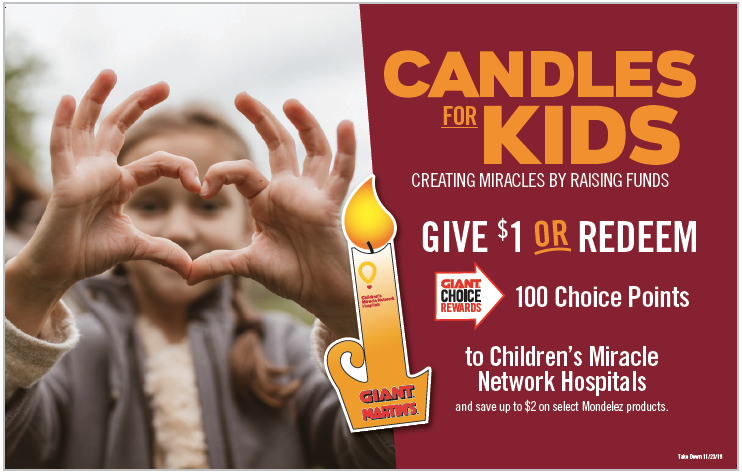 In the spirit of holiday giving, GIANT Food Stores  announced a record-breaking total of $814,223 was generously donated to local Children's Miracle Network (CMN) Hospitals by its customers during the company's recent Candles for Kids fundraising campaign. The annual campaign took place in more than 180 GIANT and MARTIN'S Food Markets locations from Nov. 10 – Nov. 23.
"The generosity of our customers in helping to provide healthier futures for the youngest members of our local communities continue to amaze us and we are thankful for their partnership in our ongoing support of CMN," said John Ponnett, senior vice president retail operations, GIANT Food Stores. "For more than two decades, GIANT has donated more than $45 million in support of programs and services at our local CMN Hospitals which has helped to fund cutting edge technology and construction of new facilities to better serve patients."
Funds from the Candles for Kids fundraising campaign benefit the following local CMN Hospitals: The Children's Hospital of Philadelphia, Penn State Children's Hospital in Hershey, Pa., Geisinger Janet Weis Children's Hospital in Danville, Pa., Children's National Medical Center in Washington, D.C., University of Virginia Children's Hospital in Charlottesville, Va., WVU Medicine Children's Hospital, WV., Johns Hopkins Children's Center in Baltimore, and Pittsburgh Children's Hospital.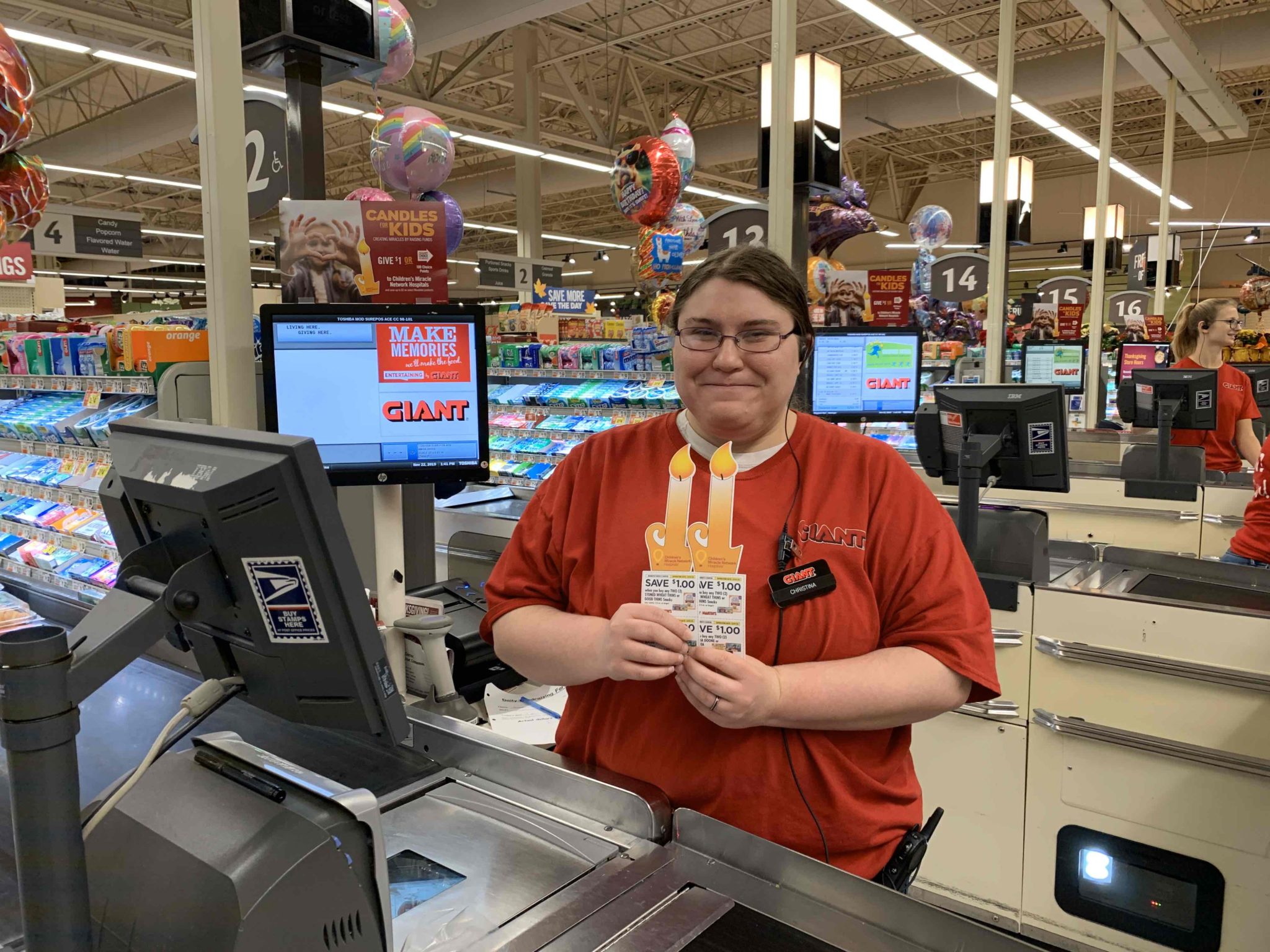 GIANT is one of the top 15 corporate sponsors in the country for CMN Hospitals. Combined with the grocer's in-store Miracle balloon campaign conducted earlier this year, customers raised more than $2.5 million for local CMN Hospitals in 2019.