Meet Mo.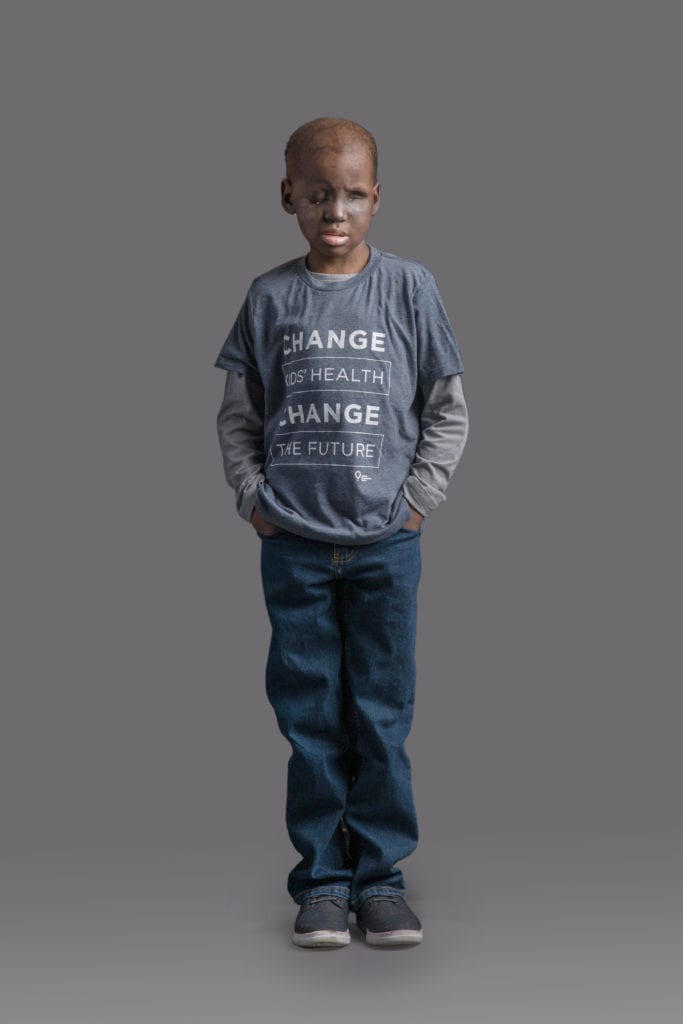 Anyone lucky enough to spend a few minutes with spirited Mossila "Mo" would never know that he is battling cancer for the fourth time.
His mother, Sonsy, first noticed something wrong with Mo when his eyes appeared white in a photo taken at a family gathering in 2006. Specialists at his local children's hospital diagnosed Mo with bilateral retinoblastoma, a malignant tumor of the retina. Sonsy and Mo spent four months in Houston, where Mo was treated with proton therapy.
Four years later, he found a "bump on my neck." Physicians diagnosed Mo with a malignant tumor, and he received aggressive chemotherapy, radiation and a bone marrow transplant in early 2013.
Mo remained in remission for the second time until the spring of 2017, when he fell in gym class and the pain in his leg wouldn't go away. After a visit to urgent care, Sonsy brought Mo back to his children's hospital, where scans revealed cancer had again returned — this time in his right leg and both lungs.
Mo underwent aggressive chemotherapy for both his leg and lungs, in addition to receiving a knee replacement to remove the tumor from his bone. Just before Christmas 2017, Mo began having seizures — a side effect of the chemotherapy. Doctors placed him in a medically induced coma for about one week to allow his brain and body to rest.
In mid-February 2018, Mo underwent the first of two surgeries to remove the tumors from his lungs. Then in 2019, Mo received the devastating news that cancer had returned. Despite this news, Mo remains as resilient and hopeful as ever.
"When I grow up, I want to be a doctor for kids," Mo says.